Appetizers and Snacks
Recipes
Air Fryer
|
Desserts
|
Spring
The more I find to make in the air fryer, the more I fall in love with it and the recipes like this Cinnamon Sugar Pretzel Bites recipe.  It is absolutely delicious. You might even find it a bit dangerous because it is so good and you might have a hard time sharing these pretzel bites after you make them.  They make for a great snack, dessert, appetizer, or whatever you want! We have been loving making them during game nights and family movie nights.  Talk about...
Read this post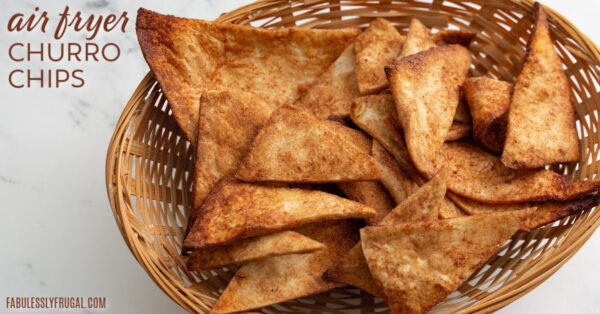 Air Fryer
|
Appetizers and Snacks
|
Cookies and Treats
When you want to satisfy that sweet craving but still maintain *a little" control, this Air Fryer Churro Chips recipe is a great option!  You can enjoy a nice sweet snack but without all of the fat and low carbs, and these churro chips can be...
Read this post