Air Fryer
|
Side Dish
|
Onion
BBQ Baked Beans is such a great dish to know how to make, and even better when you can make it in the air fryer.  Generally when we are making a hearty barbecue meal so much of the stove and oven are taken over, so it is nice to know that you can get the perfect baked beans in the air fryer.  There are so many great sides that you can make in the air fryer that you might not have thought of! For some inspiration, check out my YouTube video with 20 sides and snacks...
Read this post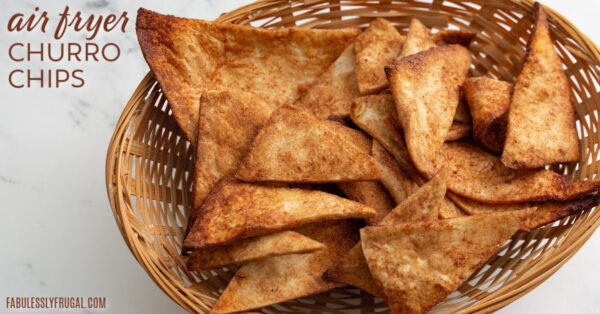 Air Fryer
|
Appetizers and Snacks
|
Cookies and Treats
When you want to satisfy that sweet craving but still maintain *a little" control, this Air Fryer Churro Chips recipe is a great option!  You can enjoy a nice sweet snack but without all of the fat and low carbs, and these churro chips can be...
Read this post