Trendy Family Name & Wall Decal Deals!
One of these family name decals would look awesome on a gallery wall in your house or on a big mirror. Great idea for a fun and unique wedding or housewarming gift!
Get your family name decal for only $14.99 shipped today! Regularly $18.99. No code needed. FREE Shipping!
Each decal is 22 inches wide.
Family name decals can be applied to any clean, smooth and flat surface: walls, glass, windows, cars, wood, mirrors, etc.
Easily removable.
Made of high quality, self-adhesive and waterproof vinyl that will last for years.
Lots of color options!
More Wall Decal Deals:
Be Your Own Kind of Beautiful $4.48 shipped
Live every moment, Laugh every day, Love beyond words $3.67 shipped
Live Laugh Love Square Vinyl Wall Decal $5.52 shipped
Dandelion Nursery Kids Room Removable Quote Vinyl Wall Decal $3.95 shipped
Audrey Hepburn's Eyes Silhouette Wall Decals $4.51 shipped
Laundry Room Quote Decal $3.85 shipped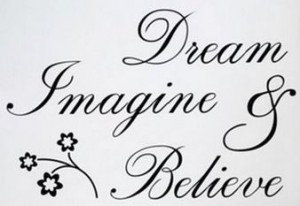 Dream Imagine Believe Wall Quote Sticker $5.79 shipped
Enjoy the Little Things $5.99 shipped
Sorry, Current deals list is finished.