Quiznos Up to $2 Off a Sub Coupon!
Lunch just got cheaper!
Print a Quiznos coupon for a$1 Off Regular Sub or Large Salad or $2 off a large sub!
Hurry these never last long!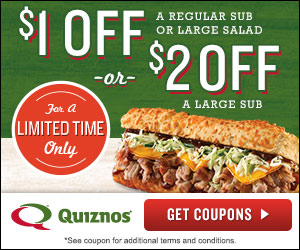 Plus, you can also print these 5 coupons…

Other Lunch time coupons:
(although I will say none of them look quite as good as that sub!)
Sorry, Current deals list is finished.