Portable Basketball System
Play ball in your backyard
Walmart is offering up this Lifetime 1263 44″ Portable Basketball System for only $69 (Reg $129.99) plus free in store pickup or free shipping. Basketball players of all skill levels will enjoy action-packed fun and competition with the Lifetime 1263 44″ Portable Basketball System. It comes fully equipped with a 44" high-density backboard that is blow molded from polyethylene and constructed with a solid steel rim that can accommodate ongoing wear from shooting baskets. The telescoping adjustment feature comes in handy for changing the height. This portable basketball backboard is a smart choice for anyone who wants the flexibility of being able to use it in any location, from a friend's house to a campsite during vacation.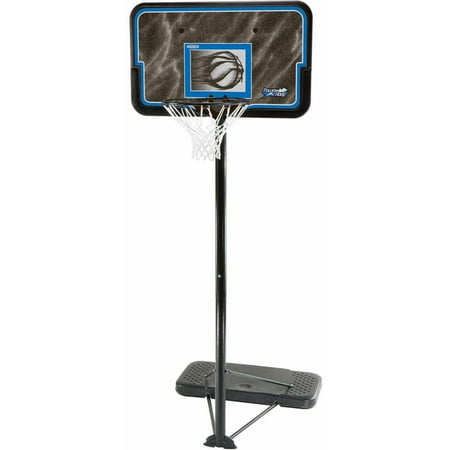 Lifetime 44″ portable basketball system with 13-gallon rolling base
44" Impact Backboard made of blow-molded, high-density polyethylene
Black 5/8" solid steel rim
Telescoping adjustment, adjusts from 7.5′ to 10′ in 6" increments
5-year limited factory warranty
Please select the problem you are facing with this deal:
Price Increased
Price Decreased
No longer available
Expired
Link doesn't work
Suggestion
Compliment
Other
*Please select a problem type.
Add more details:
Thank you for your feedback. We really appreciate it.
Enter your email address if you would like to receive a follow up.
*Please enter a valid email address.
Thanks for providing the email address.
We will reach out to you as soon as possible.
Sorry, Current deals list is finished.