Monica's Wish List
Every year we share our Wish Lists with you to give you ideas of gifts that women in your life might like or inspire you to add something to your own wish list. It is always fun to see what other people are interested in. I have found that many times I have looked at someone else's wish list and I see things I have not considered and say to myself, "I want that too!" Hope my list brings you some inspiration.
Zumba Fitness Core – Xbox 360
 – I love to dance and I need to workout more. But I do not like working out in front of a lot of people. So this games will be perfect for me. I am really excited to try it. It has really good review. My brother actually bought it for me already. So I plan to start using it this week as soon as I knock the horrible holiday cold that I have.
Beverage Dispensers With Rack
 – I have noticed with drink dispensers that they do not always allow enough room under the dispenser to get the cup placed properly. I like this set because it comes on the rack and will fit any size cup. I also like the dual jugs so I can serve water along with another drink. It is fun to have options, and water is always a good options. Says the 10 year dental hygienist. 🙂 I actually already bought this in case your reading this mom. 🙂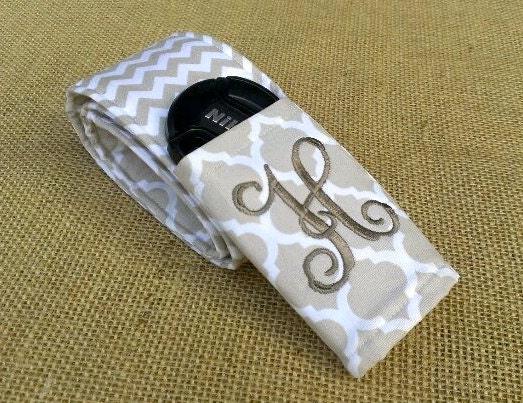 Camera Strap Cover: I have wanted one of these for a long time. Ya, this was on my list last year too. I still need one. I love the place to put the lens cap and the cute prints. Here are a few that I like. Here, here, here and here.
Chromebook: I had this on my list last year. I bought one for myself in October. I was so tired of my slow laptop and knew I could not make it through all the computer time of Black Friday week with a slow laptop.
I LOVE the solid state hard drive. It allows 3 awesome things: 1. Start up is almost instant! 2. Battery life is 8-10 hours! 3. Without small pieces in the hard drive the computer will last longer through banging around and travel.
I love the light weight and the speed!
I do not miss having the non web based applications because ALMOST everything I do on my computer is web based. I do not even use photoshop anymore, I just use picmonkey.


Wide Angle Lense for Canon Rebel T2i – I have not done enough research to know which lens I would like best. They vary in price from $25-$300. I wonder what I could accomplish with the $25 one vs the $300 one. Anyone have a recommendation?


Power to Become
– I have a few books one my wishlist. I am hoping this new year bring me more time to read and more time for spiritual growth. But I also love audiobooks in case I do not have the time I want to read I know I will accumulate enough hours in a car to get through some good books. In case your interested I am also interested in the following books; Parenting Principles, 7-day Christian, Continuous Atonement, and Where do Babies Come From?


Hallmark Holiday Collection Movie 4 Pack- I am so bad. I am probably going to buy this for myself any day now. Last year I bought this one. My boys and I watched a movie a night after Christmas break began. They loved it and so did I. I just love these cheesy Christmas movies.

Crème Brûlée Torch with Fuel Gauge
– My friend Andrea taught me how to make Crème Brûlée earlier this year. It is surprisingly easier than you think. My brother and his girlfriend gave me some ramekins for an early Christmas present. Now all I need is the torch and I am good to go! I love how the torch gives the Crème Brûlée that crispy sugary top!

Paradox Women's Base Layer Top
 – Love these basal layer tops. I wear them to exercise, play volleyball when I am cold, snowmobile, play in the snow and just lounge around the house!
Merino Wool Base Layer Pant
– When the temperature drops below 30º in Boise you will find me wearing these under my pants everyday! They are also great for snowmobiling, snowboarding and snow play!

Puffer Zip-up Jacket
– I am loving the new puffer jacket style! This one comes in 43 styles and colors! I like a bright color like this aqua blue.

Wilton Easy Flex 3-Piece Silicone Spatula Set– I have had my eye on this spatula set for a long time. It is one of the amazon best sellers and is highly rated. It is also heat-resistant up to 500 degrees F, stain and odor resistant and dishwasher safe. A cook can never have enough good spatulas! But there is no use for a bad spatula in my kitchen!

Cuisinart Advantage 12-Piece Knife Set
– I would love some more sharp knives. I love these fun colors that prevent cross-contamination. I love that they come with blade guards. I love the price on these too! Plus they are highly rated.
Peppermint White Chocolate M&M's and Holiday Mint M&M's– Tell Santa that I am expecting these in my stocking this year. They are my favorite. The Milk Chocolate Holiday Mint are my favorite, but someone introduced me to the White Peppermint ones last year and those are yummy too.

Telestrations 8 Player – The Original
– At our Christmas party this year Heather was telling all of us how fun this game is! So I bought one for my family. I am excited to try it out. I love to play games. Especially when the kids are home during the holidays!
See our favorite Amazon Deals!  
Want free shipping?  Sign up for Amazon Mom! 
Because Amazon's prices fluctuate so much and some times so quickly, please don't be mad at me if you miss this great price!  Also, see why we ♥  Amazon Prime for free shipping!  This post contains our affiliate link. Please read our DISCLOSURE POLICY here.
Sorry, Current deals list is finished.