How to Start a Preschool
Want to earn a part time income from home?
You may or may not know that before this blog became a full time job for me, I ran a preschool from my home.
Stay at home and make some money…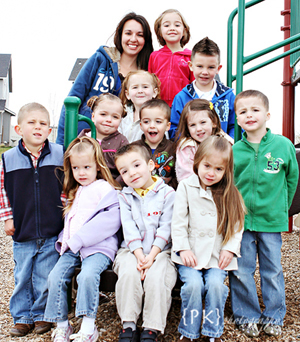 If you're like me, staying at home with your little ones is very important to you.  AND if you're like me, every little bit of extra income helps!  That's why having my own preschool was such a perfect solution! It wasn't a daycare (because I knew I couldn't handle other peoples children all. day. long.), and I could be with my kids at home, AND I could supplement our household income!
Are you overwhelmed by starting a preschool?
That's why I am so happy to tell you about a resource I certainly wish was available when I was starting my preschool 6 years ago!  Joy Anderson, an accomplished preschool teacher herself, has put together a FREE CD full of secrets about how to start your own preschool!  She practically holds your hand and takes you through the aspects of starting your own preschool (it's like having your best friend holding your hand through the process!).
A few things she shares in her FREE CD
* Why a preschool is nothing like a daycare
* How to get $1,000 to start a preschool
* When you should schedule your 2.5-hour classes
* How to earn $40/hr. teaching preschool
* Why you probably already have the experience you need
* #1 way to get a consistent paycheck every month
* How to fill up your preschool in just 3 hours
* and more!
Wondering how in the heck you can get your hands on the FREE How to Start a Preschool CD?
Super duper easy… just go here and fill on the form on the right hand side to get the process going.  Did I mention that Joy is a Fabulessly Frugal reader?  I know her personally and think she's pretty fab!  I love the story about how she got started…  it's inspiring!

Sorry, Current deals list is finished.