Getting Started Couponing?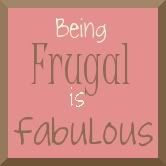 I want to teach other women to save money, but to tell you the truth I do not have as much time as I would like to dedicate to teaching others. So why reinvent the wheel? Being Frugal is Fab has lots of great information about getting started and the programs for different stores. Check her out she is a big help.
Please select the problem you are facing with this deal:
Price Increased
Price Decreased
No longer available
Expired
Link doesn't work
Suggestion
Compliment
Other
*Please select a problem type.
Add more details:
Thank you for your feedback. We really appreciate it.
Enter your email address if you would like to receive a follow up.
*Please enter a valid email address.
Thanks for providing the email address.
We will reach out to you as soon as possible.
Sorry, Current deals list is finished.