Getting Started Couponing?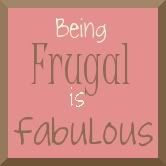 I want to teach other women to save money, but to tell you the truth I do not have as much time as I would like to dedicate to teaching others. So why reinvent the wheel? Being Frugal is Fab has lots of great information about getting started and the programs for different stores. Check her out she is a big help.
Sorry, Current deals list is finished.