Get a Week of Free Family Movies!
I get so upset by all the filth that is on TV and in Movies these days.  As a Mom it is super hard to monitor it.  That is why I totally love SpiritClips from Hallmark!  It is a family-friendly movie subscription service showing films that inspire and entertain audiences of all ages. SpiritClips from Hallmark meets the demand of people seeking inspiring, heartwarming films and stories.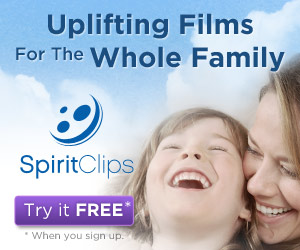 Subscribers can enjoy Hallmark Spirit Clips uplifting movies, including Hallmark Hall of Fame® movies, SpiritClips Original Short Films and thoughtfully selected Hollywood classics, online, stream-to-tv on devices including Roku® and on supported mobile tablets and phones.
So try Hallmark SpiritClips out for FREE for a week and see how you like it!  ***Please NOTE***You will be required to submit a credit card to sign up for the free trial, however your card won't be charged unless you opt to continue past the free trial.  Memberships after the free trial start at just $4.99 per month or $35.99 per year (or $2.99 per month).
Hollywood Favorites – like Awakenings, Chitty Chitty Bang Bang, All Dogs go to Heaven and more!
Hallmark Hall of Fame Movies – like Loving Leah,  Smile Big at the Moon, The Lost Valentine and more!
Original Short Films – like House Call, Jill, Baby Owl, and more!
They guarantee that the films on their service will not contain excessive violence, language or nudity. They will not present any movies with divisive social issues or political agendas.  They carefully select movies from their studio partners for their quality and positive messages for viewers of all ages.
So try Hallmark SpiritClips FREE for a week and watch movies on any computer as well as Smart TVs and Blue-Ray players, Xbox 360, Streaming Media Players, and mobile devices like ipad, iphone, smartphones, kindle fire and or other device that you have!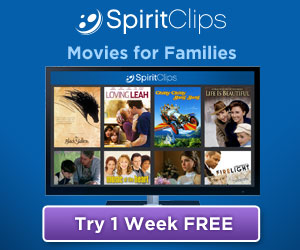 Please select the problem you are facing with this deal:
Price Increased
Price Decreased
No longer available
Expired
Link doesn't work
Suggestion
Compliment
Other
*Please select a problem type.
Add more details:
Thank you for your feedback. We really appreciate it.
Enter your email address if you would like to receive a follow up.
*Please enter a valid email address.
Thanks for providing the email address.
We will reach out to you as soon as possible.
Sorry, Current deals list is finished.