Etsy Week: Dictionary Word Leather Cuff Bracelet
It is day #4 of our first annual Etsy Week! We are really excited to share these Etsy shops with you. December 9th – 13th we will be featuring  Etsy shops each day on the blog and on our facebook page. Each shop will be sharing an exclusive Fab FruGAL discount. So come back each day to see who is featured and get the exclusive discount! Plus Monday we will feature our personal favorite products!
KraftyKash Designs Etsy Shop:
I love the KraftyKash Designs shop! They have some really cool unique and personalized jewelry. I am really excited about the items they sent me. My favorites are the map pendant and the word pendant. I can not wait to show you some of my favorites on Monday!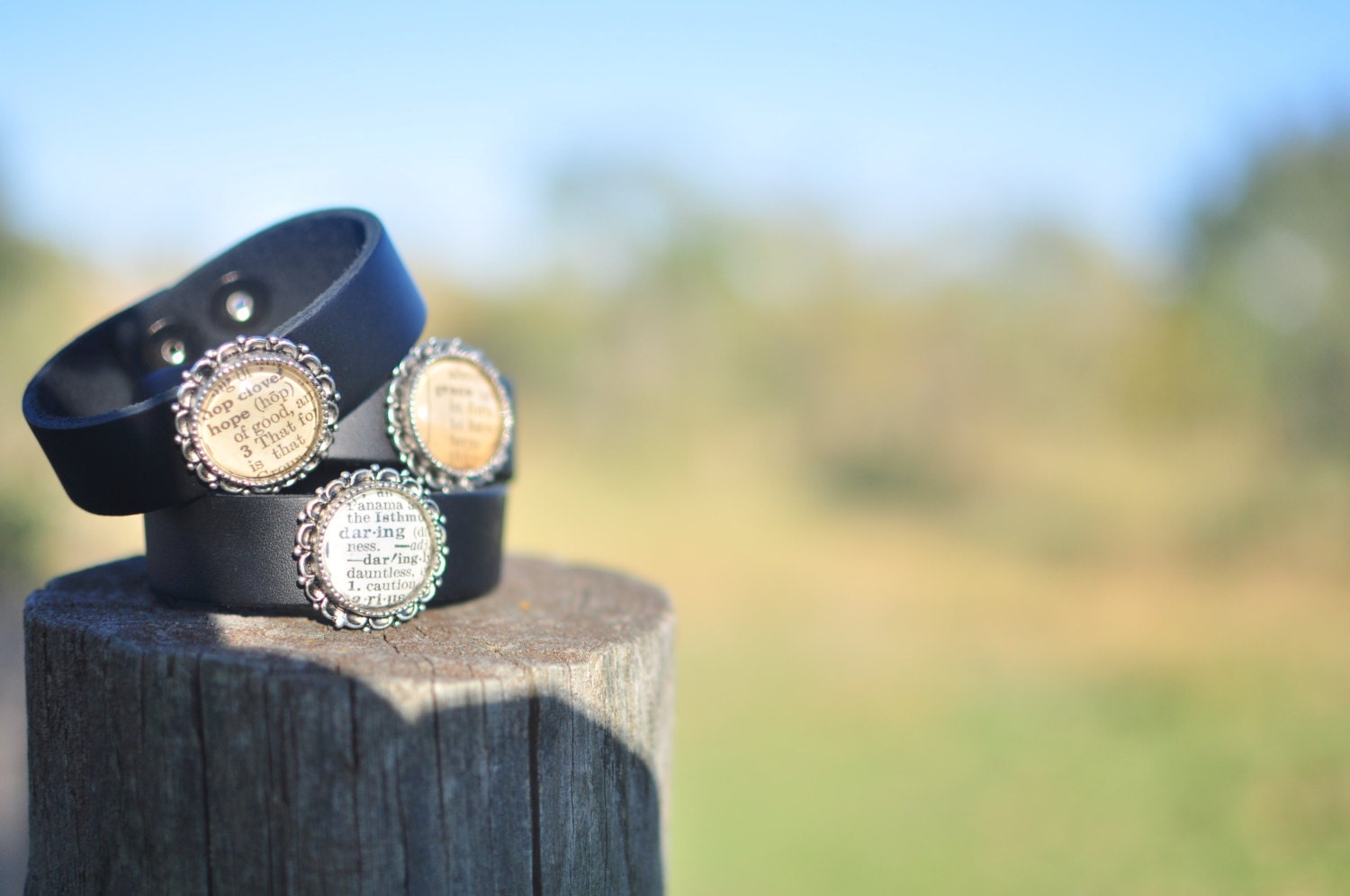 Featured Product:
Dictionary Word Leather Cuff Bracelet: Our one of a kind dictionary leather cuff bracelet highlights the dictionary word of your choice in a pendant that was taken from a real vintage dictionary. The leather cuff measures 9in length x .75in width. It has 2 steel snaps to adjust the length down as needed. These make great gifts.
Exclusive Discount:
Use coupon code FAB2013 for 20% entire store expires 12-15-13
Don't Miss our Etsy Week Giveaway!
Remember that if you purchase anything you earn a giveaway entry! 
Don't forget to enter our Etsy Week Giveaway!
Please select the problem you are facing with this deal:
Price Increased
Price Decreased
No longer available
Expired
Link doesn't work
Suggestion
Compliment
Other
*Please select a problem type.
Add more details:
Thank you for your feedback. We really appreciate it.
Enter your email address if you would like to receive a follow up.
*Please enter a valid email address.
Thanks for providing the email address.
We will reach out to you as soon as possible.
Sorry, Current deals list is finished.