Walmart: Frozen 2 iTime Interactive Kids Smart Watch, 40 MM $29.99 (Reg. $49.99)
Hop over to Walmart and get a deal on Frozen 2 iTime Interactive Kids Smart Watch, 40 MM. Apart from being the perfect accessory for your Frozen Fan, this watch is guaranteed to keep your little girl entertained for hours! This has a  selfie cam, video cam, step counter, games and more.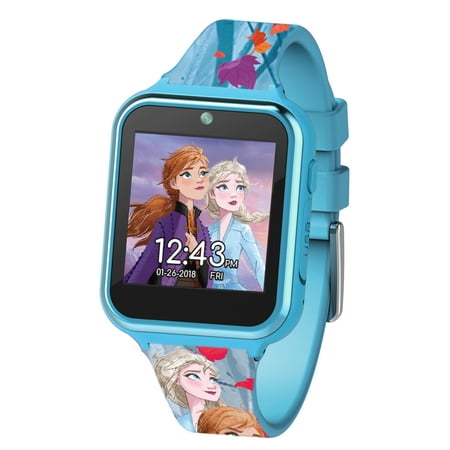 Movement: digital
Case: blue square; 40mm
Strap: rubber
10 clock faces
Step counter
Stopwatch
Alarm
Timer
3 wallpapers
Games
Video camera
Voice recorder
Calculator
Warranty: 1 year
Click HERE to snag the deal!
Thanks http://www.swaggrabber.com/
---
Did you hear? We've got an app!
It's amazing and will totally UP LEVEL the way you save money! Go HERE to get it!!
Please select the problem you are facing with this deal:
Price Increased
Price Decreased
No longer available
Expired
Link doesn't work
Suggestion
Compliment
Other
*Please select a problem type.
Add more details:
Thank you for your feedback. We really appreciate it.
Enter your email address if you would like to receive a follow up.
*Please enter a valid email address.
Thanks for providing the email address.
We will reach out to you as soon as possible.
Sorry, Current deals list is finished.