Colgate Smile Talk Coupons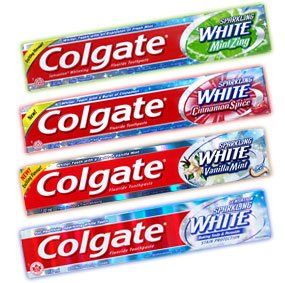 Sign up for Colgate Smile Talk to receive $8 in coupons.  These should come in handy for  future Fab deals!
Current coupons include:
■$0.75/1 Colgate Max White or MaxFresh Toothpaste
■$0.50/1 Colgate Wisp
■$0.75/1 Colgate 360 ActiFlex Manual Toothbrush
AND MORE…
Please select the problem you are facing with this deal:
Price Increased
Price Decreased
No longer available
Expired
Link doesn't work
Suggestion
Compliment
Other
*Please select a problem type.
Add more details:
Thank you for your feedback. We really appreciate it.
Enter your email address if you would like to receive a follow up.
*Please enter a valid email address.
Thanks for providing the email address.
We will reach out to you as soon as possible.
Sorry, Current deals list is finished.